i was just SO bored and aimlessly slumping and dragging myself all over the house.
and then, THE PACKAGE arrived.
so i shook it with disinterest and thought it must be some venture booklet/flyers/super thick letters/certs (i mean, considering who sent it). BUT lo and behold, what dropped out? a
spanking new VCD of Elizabethtown!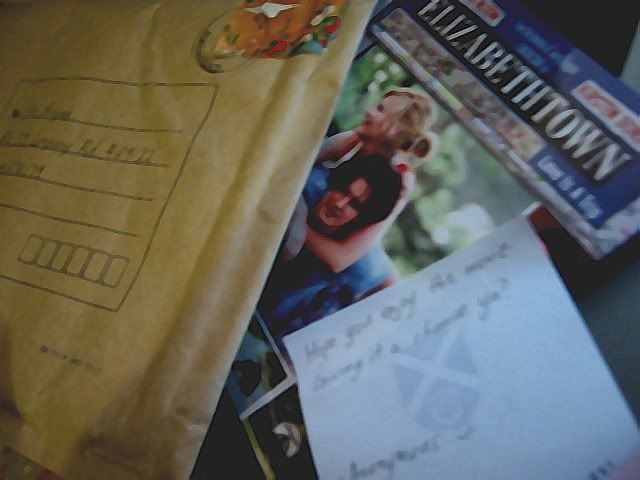 my dad was so shocked by my uncontrolled hysterical shrieking and laughter that he literally
ran
to the living room (no mean feat, especially for a middle-aged smoker) to make sure that the house wasn't on fire.
so infinite thank yous (you know who you are. don't be embarrassed. hahahh.) for that super kind save-my-world gesture. really made my day. thanks. (:
+

I hope you never lose your sense of wonder
You get your fill to eat, but always keep that hunger
May you never take one single breath for granted
God forbid love ever leave you empty handed
Ronan Keating's 'I Hope You Dance' music video
(i know it's an old song but i can't help revisiting it cos it's one of my favourites):